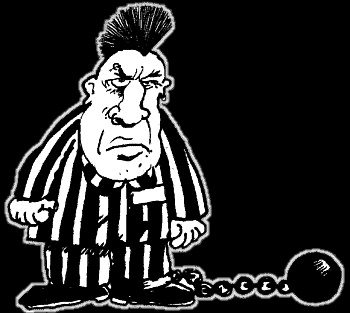 Crooked Records is an independent record label based in San Diego, CA. Crooked Records was created in order to produce, promote and distribute only the best in So-Cal Punk and Alternative music. Welcome to our website.
Crooked Records is proud to announce the release of UNCALLEDFOR'S debut CD "TIL THE END". This 20 song CD took a while in the making, but we're sure everyone will agree that the extra time was well spent and that the wait was well worth it. The quality of this CD is second to none.
Randy's lightning fast riffs and melodic vocals, John's insanely quick drum work and Matt's outstanding bass lines are sure to grab your attention without soon letting go. Recorded and engineered by Jeff Forrest at Doubletime Studios. Designed and built by John Yates of Stealworks. With a combination like that you just can't loose.

To find out how long UNCALLEDFOR has been around and how they got started read the band bio. To view pictures of the most recent shows just take a look at the photo gallery. Be sure to check out UNCALLEDFOR'S sound clips page. There are both streaming audio and downloadable MP3 versions of four songs from the CD. The upcoming events page will include the info for all future UNCALLEDFOR shows.

SKIPJACK'S CD "FOUNDATIONS" is still going strong. No expense was spared in the production of this amazing CD. From the recording and engineering by the talented Jeff Forrest at Doubletime Studios to the artwork by the legendary John Yates of Stealworks this quality piece of work is a must have for any punk CD collection.
SKIPJACK has really outdone themselves on this CD with furiously charged riffs and anthem style vocals that will blow your mind. Surprising diversity and sophistication is shown throughout the album, which contains outstanding music and powerful autobiographical lyrics.
SKIPJACK has gone through a recent line-up change with Jason Williams replacing Jeremy Frasca on lead guitar. If you're curious what the newest member of SKIPJACK looks like or want to see pictures from the latest shows, go to the photo gallery. The sound clips page contains streaming audio samples of various songs as well as 2 downloadable MP3's from the "FOUNDATIONS" CD.
If you would like to be notified of any upcoming UNCALLEDFOR or SKIPJACK events and contacted with Crooked Records news and info just sign up on the mailing list.
We are still offering FREE CROOKED STICKERS to whoever sends us a self-addressed stamped envelope to Crooked Records.

If you have any questions, comments or concerns contact us.
E-mail: info@crookedrecords.com